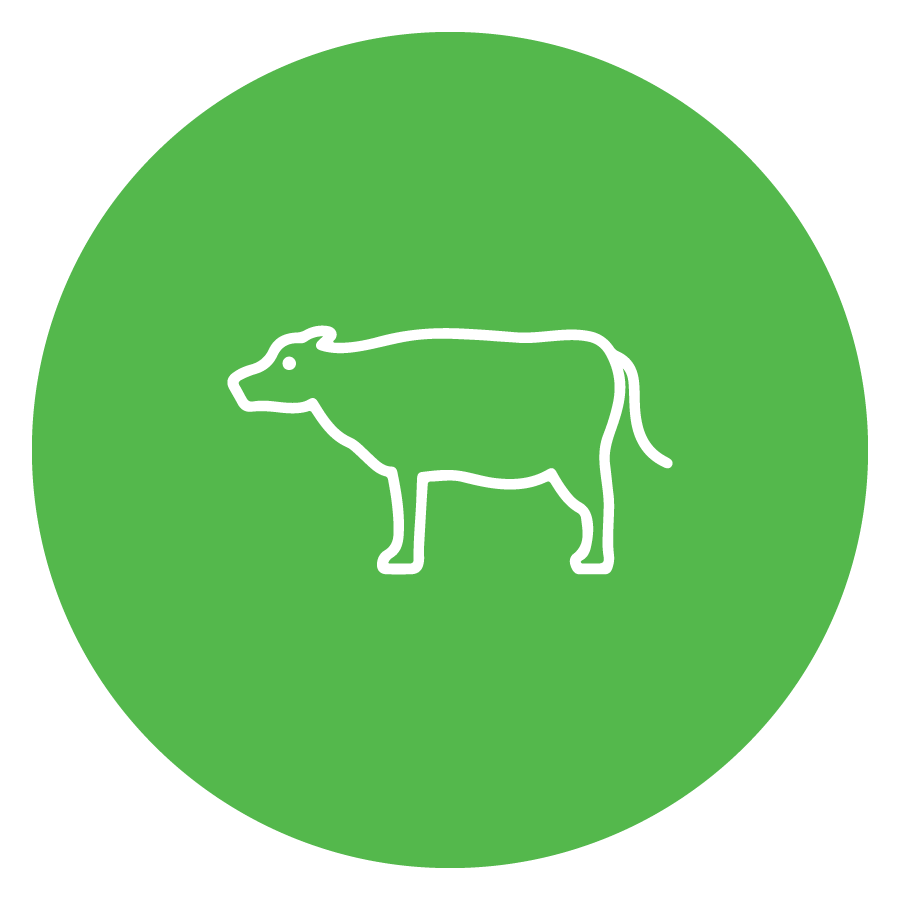 Low Stress Livestock Handling
On TK Ranch we're committed to handling our cattle with low stress techniques. These methods help decrease stress-related illnesses and contribute to a healthy, manageable and more contented herd. Success with livestock is based upon effective communication between the stockman and the animal. Effective communication is the process of getting your idea to become the animal's idea without relying on force and fear. Success depends upon the animal being given the opportunity to choose your idea rather than being forced into it. This is done by making the right thing easy and the wrong thing difficult, but not impossible.
Managing cattle in a calm, low stress manner is the goal of most producers, nobody goes out in the morning looking for a wreck to happen while handling their animals. Unfortunately, many producers will tell you that cattle handling is very stressful, for them and their animals. Much of this stress is created by human behaviours that that are instinctive and counterproductive to getting the handling job done in a calm, safe and efficient manner.
When it comes to low stress handling, TK Ranch is truly a leader. We don't just talk about how we raise our cattle in a low stress manner, we clearly demonstrate this every time we interact with our animals. Our handling methods are well recognized by the livestock industry and many have started to use these techniques.
Since 1995, Dylan Biggs, one of the owners of TK Ranch, has taught his cattle handling clinics to all segments of the livestock industry including Young Agrarians, family farms and ranches, PFRA pasture riders, feedlots, universities and colleges, research stations and government agencies. Dylan's excellent communication skills with both people and livestock have made his handling clinics invaluable to those who spend their lives working livestock. Join the people who have benefited from the experience of this nationally recognized leader by attending one of his seminars or clinics near you.
For clinic information and scheduling please contact us directly and we'll let you know who's hosting a clinic in the near future.